Reviews of Feedback for Unintended Consequences: The Lie that Killed Millions and Accelerated Climate Change



"Your writing is brilliant and so clear -- I will want to borrow some of the things." Dr. James Hansen, former chief scientist at NASA, now chief climate scientist at Columbia.

"Unintended Consequences:… is excellent.  I will recommend it widely. I am impressed with the strength of your clear, well documented writing." Martin Goodman MD

"By comparing the safety, reliability and emissions footprint of nuclear reactors to carbon fuel combustion and intermittent wind and solar, Dr. Erickson sends a clear message to people who love the earth - nuclear is the rational way forward." Dr. Tim Maloney

"I am writing to recommend George Erickson's Unintended Consequences: The Lie that Killed Millions and Accelerated Climate Change." Richard Steeves, MD, PhD

"This great book reveals why the green movement is wrong on nuclear energy." Mathijs Beckers

"Unintended Consequences is rational thought for those seeking a sustainable planet. Thank you for spelling it out in lay language. Ditto your advocacy for advanced nuclear." Dr. Rod Coenen

"In comparing the safety, reliability and emissions footprint of nuclear reactors to 1) carbon fuel combustion, and 2) intermittent wind and solar, Dr. Erickson sends a clear message to people who love the earth - nuclear is the rational way forward." Tim Maloney

"If we had a required reading list for citizens, I would push for the inclusion of this book." Martin Wilke

"Erickson's book is a powerful argument for the adoption of new nuclear power plants that are safe and efficient. The unfortunate bias against nuclear power among environmentalists has held back the use of CO2-free nuclear energy for years and made climate change worse." Paul Heffron

"A great book that will help you understand why the greens are wrong on nuclear energy." Mathijs Beckers

"Careful research into making a good case for nuclear power Erickson builds a compelling case against the anti-nuclear movement which is clearly damaging our ability to combat Climate Change effectively." Herb Silverman

George Erickson
Reviews and Reader Feedback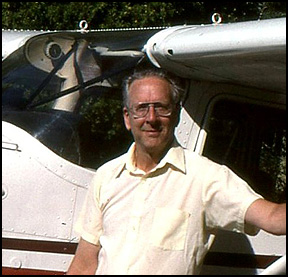 Reviews of True North


"Erickson is not only a brave adventurer in his own right, but he can also weave a good story."
-- Chicago Tribune

"A blend of stunning landscapes, wildlife, myths, and experience, True North reveals Erickson's love of nature and his passion for truth."
-- The Humanist

"Erickson, a rugged individualist, if ever there was one knows his stuff."
-- Pettsburgh Tribune-Review

"A wonderful book"
-- Clive Cussler, NEW YORK TIMES Bestselling Author

"Ultimate adventure - one of the ten best new outdoors books of the year."
-- OUTDOOR CANADA

"True North is a winner!"
-- National Center for Science Education - E. Scott

"An incredible summer of adventure."
-- Minneapolis Star Tribune

"An entertaining romp through the north, astronomy and exploration... written with humility and humor by a pilot with the capacity to dream, and the ability to make the dream come true."
-- Canadian Flight

"True North brims with revelation, humor and downright fun reading, with lessons in physics, geology, history, religion and survival."
-- The Oregonian

"Elegant prose and an ability to spin a tale."
-- GLOBE AND MAIL

"Erickson is the spiritual descendant of the great explorers he writes about."
-- Chicago Tribune


---



Reader Feedback on True North


"I will finish True North tomorrow and will be sorry - delightful reading with great social commentary and history."
-- Julius Salinas, Certified Flight Instructor

"I just finished True North and I'm sorry I'm done. If prizes were awarded for imagination, the Nobel prize would be yours."
-- Elliott Newcomb

"Captivated for three nights running. The mix of flying, adventure, anecdotes, personal reflection and historical perspective is perfect."
-- Tom Okoneski

"I love your links to science. Send me ten copies!"
-- Cpt. Nels Krueger, United Airlines

"I loved True North. Send me 20 copies to give for Christmas."
-- Norville Petersen

"True North is just wonderful. Want to know how much it means to me? I'm starting again at chapter 1."
Captain Mark O'Leary, Northwest Airlines

"Send me another book. I can't get mine away from my wife!"
-- Keith Hovland


---
Review of Back to the Barrens:
On the Wing With da Vinci & Friends
(which is a sequel to True North)
from the Canadian Aircraft Owners and Pilots Assoc.
---
Reader Feedback on Time Traveling
with Science & the Saints


"If you can only afford one book about Humanism and the conflict of science with religion, get Time Traveling with Science and the Saints!"
-- Mel Lipman, president - American Humanist Assoc.

"A rapidly readable chronicle ... fluid narrative style ... an antidote to the pale and apologetic way in which the lives of the great men and women of science are often depicted."
I really meant it when I said that Time Traveling needs to be in the hands of all our students. My husband read it too...and wondered how science ever got off the ground considering the relentless and often vicious opposition from organized Christianity.
The "True Believers" won't read it, and the Rationalists don't need it for themselves ... but it's those in the big "middle" who may be impressed to see, in a terse and thorough outline, the outrages of religion versus science down through the ages. -- Bette Chambers - AHA past president

"Time Traveling with Science and the Saints really hooks the reader. The title is incredibly appropriate. The book is a solid 4 stars."
-- Epinions magazine

"I have graduate degrees from Norway and California, and George Erickson's Time Traveling is one of the most important books I have ever read! It belongs in every library in the world and should be mandatory reading in all high schools and universities."
-- Jorg Aadahl, CA

"Erickson's final chapter offers a devastating polemic against the forces of intellectual repression, including Pope John Paul II and George W. Bush. He mercilessly exposes the nonsense of those who call Creationism "science"; of those who ban effective birth control yet take no responsibility for the inevitable children, poverty and suffering; and of those who use the words of the Prince of Peace as a justification for war and genocide"
-- Website review (Great Britain)


---
Reader Feedback on Eyes Wide Open


"Erickson's insightful incursions into religion, politics, philosophy, history, atheism and social issues are totally enjoyable. Some might make you cry and some will make you laugh, but none will bore you."
Mel Lipman - Vice-President International Humanist and Ethical Union

"George Erickson has written a real gem: a serious book in which he doesn't take himself too seriously, a humorous book with important progressive messages. No one who reads Eyes Wide Open will be able to maintain the fiction that atheists have no sense of humor. Had Moses emerged from Mt. Sinai with "St. George's Commandments," all 13 of them, what a wonderful past couple of millennia this would have been."
Herb Silverman, Secular Coalition for America, President

"Eyes Wide Open is a cornucopia of vignettes, parables and poetry -- a feast for the rational, inquiring mind. A boy checks his trap-lines and comes face-to-face with the reality of death. A passenger cruising the Spiritual Sea jumps overboard and swims to freedom on the Rational Islands as Erickson charts a course through the "demon-haunted world' of our times."
Bette Chambers - past president, the American Humanist Assoc.

George Erickson's captivating prose cleverly weaves together stories filled with humanistic values of love, education and humor as he eloquently puts life's lessons to paper.
Margaret Downey - Founder of the Philadelphia Freethought Society

Eyes Wide Open is like a box of fine chocolates: When you dip into it, you're never sure what you'll find - but you'll enjoy it. This tome deserves a large audience.
Rob Boston, Author and Assistant Director of Communications for Americans United for Separation of Church and State (AU)


The author donates all of his book profits to educational charities.